Original music on Spotify
Complete playlist with original music and songs available on Spotify.
RICKARD SÖDERBERG – MAKE THE YULETIDE GAY
This Christmas album features two of Nils-Petter's original songs; "What If Santa Is Gay?" (co-written with Anders Hallbäck and Carrie Gilchrist) and "Bethlehem" with lyrics by Nathan Tysen,
KRAMPUS – A Yuletide Tale
This holiday musical, under development, tells the story of Krampus, the beastlike antithesis to Saint Nicholas. Music by Nils-Petter, book and lyrics by Nils-Petter and Carrie Gilchrist.
RICKARD SÖDERBERG – TACK
In May 2015 Rickard Söderberg released this EP of three original songs written by Nils-Petter together with Anders Hallbäck and Rickard himself.
MAGNUS CARLSSON – HAPPY HOLIDAYS
Nils-Petter produced, arranged, conducted and wrote three new songs for this Christmas album.  
Leva På Gotland
TV-campaign
Directed by Kave Raufi.
Smolan Road
This concert opener was commissioned for the annual Fireworks concert in Dalhalla, Sweden, august 2014. Inspired by the deep ties between Sweden and the American Midwest, this orchestral piece salutes the folk music traditions of both regions, which of course stems from the same source. First performed by Dalasinfoniettan, conducted by Jonas Nydesjö.
FÖRSVUNNEN (Gone)
Original motion picture soundtrack
Directed by Henrik JP Åkesson and Mattias Olsson.
Music performed by Helsingborg Symphony Orchestra,
conducted by Jonas Nydesjö.
Backa Hans Eriksson, solo contrabass. Nils-Petter Ankarblom, piano.
View movie "The creation of Försvunnen – The Music"
ECLIPSE – Eclipse
The debut album from Scandinavian vocal trio Eclipse features romantic pop arias produced by Anders Bagge, Johan Kronlund and Christos Gontevas and orchestral arrangements by Nils-Petter Ankarblom. Nils-Petter co-wrote the song "Back Again" with Anders Bagge, Oscar Merner and Sebastian Thott.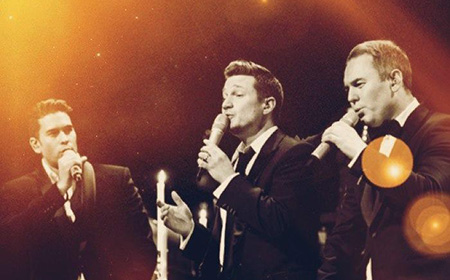 SANDRA KASSMAN – NEVER GOT STARTED
Sandra Kassman performed this song by Nils-Petter in the national finals of Svensktoppen Nästa 2013, Swedish Radio's competition for emerging artists and songwriters.
LET THERE BE BALLONS
An original musical
Nils-Petter co-wrote this musical as part of the Lovewell Theatre Project. The show was first produced at the Museum of Art, Fort Lauderdale in 2011.
"I Won't Need You"
Live concert performance by Peter Johansson. Published in the Lovewell Songbook Volume One (order from www.lovewell.org)
ISLAND OF LOST SOULS
Video Game
Released by Big Fish Games in 2012.
Min stora dag
TV-campaign
Directed by Kave Raufi.
2010 Campaign
2011 Campaign
2012 Campaign
Join in the song
Peter Johansson & Matilda Hansson
Christmas song written for Peter and Matilda's Christmas tour 2011. Co-written with Peter Johansson and Carrie Gilchrist.
Ser Du Mina Händer
CajsaStina Åkerström
Lyrics by CajsaStina Åkerström. Piano performed by Steve Dobrogosz.
Rockstråk
New compositions for string orchestras co-written with brother Karl-Johan Ankarblom. Performed by Camerata Nordica.
Four Real
Contemporary Country pop

"Now Is the Time" – EP
"Simone" – Single
Co-written by Mats Petersson and Elin Johansson. Lyrics by Anna Nilsson.

"Opportunity" – Single
Co-written by Oskar Lindwall.